Curbside Pickup and Free Home Delivery for Local Orders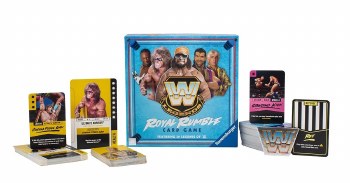 Wwe Royal Rumble Card Game
$29.99
WWE Legends Royal Rumble
Enter the ring as a WWE Legend and face off against your rivals in the WWE Legends Royal Rumble Card Game! Use electrifying attacks and signature finishing maneuvers to eliminate your opponents! New Legends enter the Rumble as other as thrown over the top rope. Can you survive the brawl to remain the last Legend standing?

Includes 30 fan-favourite legends and scenes from actual matches!