Curbside Pickup and Free Home Delivery for Local Orders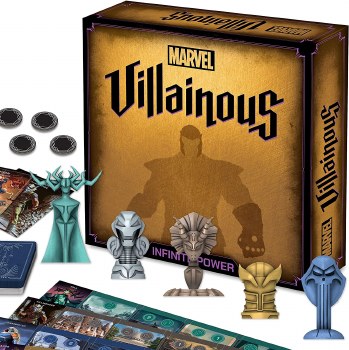 Disney Villainous Marvel Infinite Power
$59.99
Perfect for Families and Marvel Fans

Whether you're playing with a group of Marvel fans, classic board gamers, or your family, Marvel Villainous: Infinite Power is perfect for any game night occasion and makes a great gift for Marvel fans!

Villainous Game System -- In this asymmetric card game, each player takes the role of one of five Marvel Villains: Thanos, Hela, Ultron, Taskmaster, or Killmonger! Each Villain has their own powers and goals. Face off against Earth's Mightiest Heroes from a shared Fate deck: Iron Man, Thor, The Hulk, Black Widow, Black Panther, Captain America, and more!